Baghdad

|

Al-Ataba

|

1 hour ago
Baghdad

|

Saidiya

|

2 hours ago
Baghdad

|

Saidiya

|

2 hours ago
Basra

|

Abu Al-Khaseeb

|

2 hours ago
Baghdad

|

Jihad

|

8 hours ago
Baghdad

|

Dora

|

9 hours ago
Baghdad

|

Mansour

|

9 hours ago
Baghdad

|

Falastin St

|

9 hours ago
Basra

|

Abu Al-Khaseeb

|

11 hours ago
Baghdad

|

Al Baladiyat

|

11 hours ago
Basra

|

Asma'i

|

11 hours ago
Baghdad

|

Abu Dshir

|

13 hours ago
Basra

|

Qibla

|

13 hours ago
Basra

|

Tuwaisa

|

13 hours ago
Baghdad

|

Za'franiya

|

13 hours ago
Dhi Qar

|

Suq Al-Shuyukh

|

14 hours ago
Babylon

|

Musayyib

|

14 hours ago

Your search has been saved
You will receive email notifications when ads match this search
To manage your favorite searches and emails alerts:
1- Sign in
2- Click on Favorites on the top right of OpensSooq
3- Select Favorite Searches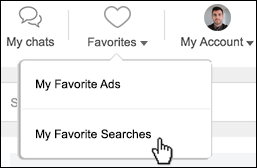 Your search has been saved to favorites
Discover the exceptional offers for villas and palaces in Villa - Palace for Sale subcategory!
There is no doubt that owning a villa or a palace is such a great step in life. It can bring many further exciting opportunities. You can convert the real estate into a hotel or guest house or use as a luxurious wedding location. In OpenSooq, where we have an integrated online market specialized for selling and buying villas and mansions. On top of this if you want to rent a villa for a special occasion this is your right place.
You can find Villa - Palace for Salesubcategory easily, under Real Estate for Sale main category.OpenSooq outstanding platform will help you to find the villa or palace that fits perfectly with your needs and budget as there is a huge variety of offers for this kind of real estates either for sale or rent within reasonable prices and without wasting extra time or efforts.
How to advertise in the Villa - Palace for Sale subcategory?
In order to close deals fastly, you should mention these specifications in the advertisement :
If you want to sell your real estate furnished or not

The renting lease

Number of rooms and bathrooms

Age of the construction

Building Area

Number of floors

Land area

Location

Price

Contact information

Any additional features
You can find what you seek easily, in OpenSooq trusted and reliable platform, you only have to write the villa or palace you seek with the specification you want in the search bar or use the ready filter while browsing, when you find the one that suits you, you can contact the advertiser directly to see the real estate and accomplish the selling or renting process on ground.
Thank you for your feedback and suggestions
Send us your feedback

Fill your details now in order to contact you

Your request has been submitted successfully. Our team will contact you soon in order to proceed with the next steps.