Your search has been saved
You will receive email notifications when ads match this search
To manage your favorite searches and emails alerts:
1- Sign in
2- Click on Favorites on the top right of OpensSooq
3- Select Favorite Searches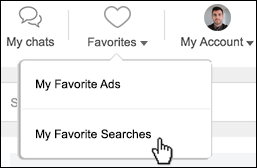 Your search has been saved to favorites
Travel - tourism careers
Travel agents sell transportation, lodging, and admission to entertainment activities to individuals and groups planning trips. They offer advice on destinations, plan trip itineraries, and make travel arrangements for clients. Travel agents typically do the following:
Arrange travel for business and vacation customers

Determine customers needs and preferences, such as schedules and costs

Plan and arrange tour packages, excursions, and day trips

Find fare and schedule information

Calculate total travel costs

Book reservations for travel, hotels, rental cars, and special events, such as tours and excursions

Tell clients about what their trip will be like, including giving details on required documents, such as passports or visas

Give advice about local weather conditions, customs, and attractions
Make alternative booking arrangements if changes arise before or during the trip
Travel agents increasingly are focusing on a specific type of travel, such as adventure tours. Some may cater to a specific group of people, such as senior citizens or single people. Other travel agents primarily make corporate travel arrangements for employee business travel. Some work for tour operators and are responsible for selling the company's tours and services.
Posting on travel - tourism subcategory


There is always the option to create a post to offer a position you have or to request a position you are qualified for on this section of OpenSooq. To get the best results make sure to provide all details and the contact information. All of the points mentioned will increase your chances to get fast results.
Thank you for your feedback and suggestions
Send us your feedback

Fill your details now in order to contact you

Your request has been submitted successfully. Our team will contact you soon in order to proceed with the next steps.