Your search has been saved
You will receive email notifications when ads match this search
To manage your favorite searches and emails alerts:
1- Sign in
2- Click on Favorites on the top right of OpensSooq
3- Select Favorite Searches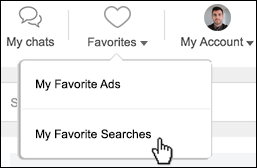 Your search has been saved to favorites
The Unspoken Etiquettes of Dealing With Delivery Drivers
People assume that etiquette is something everyone is familiar with. Sadly, that's not the case, especially with delivery drivers because some people don't understand that they're not dealing with robots and that's why the unspoken rule needs to be changed. It's simply not working. Here are some of the most important etiquettes of dealing with delivery drivers that everyone should follow.
Etiquettes of Dealing With Delivery Drivers
1- If you don't have the exact amount of money for your order, ask the driver to bring change for that amount before he leaves the restaurant or store.
2- Delivery drivers have one job to do which is delivering your order to your doorstep, they are not required to get you a pack of cigarettes on the way.
3- When you make an order, stay close to your phone, don't leave it someplace where you can't hear it ringing then act surprised when you find 20 missed calls.
4- When your doorbell rings, answer quickly, there's no need to keep the driver waiting, he still has other deliveries to make.
5- If you're going to leave a tip for the driver, you don't have to tell him that, otherwise the nice gesture would turn into pity.
6- If a driver was extra nice and polite to you, why not endorse him to his employer with some kind feedback.
Finally, a smile goes a long way and it doesn't cause you wrinkles. Check the delivery drivers section on Opensooq to find part-time and full-time jobs in driving and delivery.
Thank you for your feedback and suggestions
Send us your feedback

Fill your details now in order to contact you

Your request has been submitted successfully. Our team will contact you soon in order to proceed with the next steps.