Basra

|

Juninah

|

22 hours ago
Baghdad

|

Falastin St

|

Yesterday
Baghdad

|

Sadr City

|

Yesterday
Basra

|

Abu Al-Khaseeb

|

Yesterday
Baghdad

|

Kadhimiya

|

Yesterday
Basra

|

Abu Al-Khaseeb

|

Yesterday
Basra

|

Al-Hayyaniyah

|

Yesterday
Your search has been saved
You will receive email notifications when ads match this search
To manage your favorite searches and emails alerts:
1- Sign in
2- Click on Favorites on the top right of OpensSooq
3- Select Favorite Searches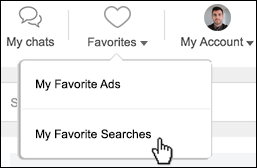 Your search has been saved to favorites
3 Time-Tested Tips for Job Seekers
Unemployment is highly increasing these days, seniors and fresh graduates alike are finding a hard time landing a job and sticking to it. What job seekers fail to recognize is that they might be barking at the wrong tree. If you're not happy at what you do then maybe you should change your profession. If you're happy at what you do, but not happy with where you do it, then you need to change your workplace.
Tips for Job Seekers We Swear By
Find Your Passion
Doing what you love makes you wanna get up early in the morning to practice your hobby, find out your passion in life and make a career out of it, then you'll never have to work a day in your life. If you already know what you wanna be doing for the rest of your life, find a company where you believe you can retire from, make it your life mission to land a job there, all your decisions from now on must be focused on making that happen.
Perfect Your CV
Learn how to create a flawless CV, follow all the right tips, make it short and easy on the eyes, and don't forget to customize it every time you send it out to a new job role.
Build a Professional Online Network
Create a strong online presence for yourself, add professional connections, talk about your industry and recruiters and business owners will start to take notice. This way you won't need to send out your CV to anyone ever. Instead, companies will start calling and asking you to work with them.
Advertise for free on OpenSooq's Job Seekers section to let recruiters know your skill set and give them a chance to contact you directly.
Thank you for your feedback and suggestions
Send us your feedback

Fill your details now in order to contact you

Your request has been submitted successfully. Our team will contact you soon in order to proceed with the next steps.